Learning Content Design and Development
Designing and developing innovative learning experiences that change performance.
800+
learning experience specialists
55+
years defining the standard in Learning and Development (L&D).
LEO Learning Joins Forces with GP Strategies
In 2023, LEO Learning joined forces with GP Strategies to  create the world's largest and most creative custom content and learning experience design offering.  This move brings together two industry-leading organisations that have been setting and defining the standard in learning and development for over 55 years. GP's learning experience division has more than 800 specialists who are solely focused on defining  learning strategies  and creating learning content​ and experiences ​that drive behaviour change,​ transform your business performance, and deliver measurable results.​
Organisations Flourish When Learners Thrive
To achieve ambitious goals, organisations must enable their people to perform at their best. Global competition, hybrid working, and the velocity and complexity of change all present unique challenges for your business. To adapt and respond, you need dynamic, forward-thinking strategies for learning, knowledge, and performance management.

With a worldwide network of exceptional learning content design and development professionals, we explore, create, and deliver innovative learning experiences for your people and your business.
Learner-Centric Content Design and Development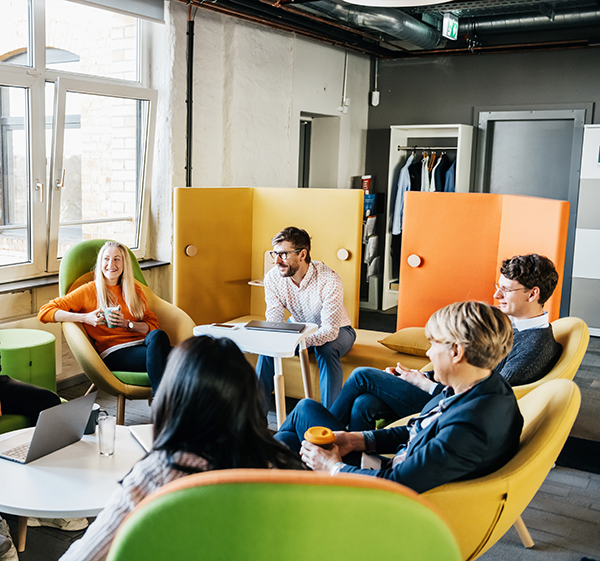 With more than 50 years of experience in organisational learning, GP Strategies designs, develops, and delivers learning experiences, custom blended curriculums, courseware, certification programmes, and assessment criteria designed to support your people and their learning objectives. Our flexible approach to learning content design and development includes shifting from live events to more blended solutions, improving the experience and effectiveness of eLearning, and integrating a more interactive and visual approach to content design and development.
Blending the best practices of traditional design methodologies with the iterative elements of an agile approach, we help you design and implement programmes that put learners at the centre of the learning experience. As a global leader in instructional learning content design, we use the latest in learning theory, content development tools, and training modes to help create the change you need while accommodating local cultures and languages.
Your Partner in Learning Transformation
For today's workforce, traditional training does not work well enough. Top-down, course heavy, one-size-for-all learning often creates a fragmented and ineffective learning experience…and disappointing results. New and truly transformative learning is engaging, blended, personalised, and learner-centric; It is social, spaced, measured, and relevant. And it works.
As a partner in your ongoing learning journey, we collaborate with you to deliver integrated, world-class learning solutions - across a range of modalities and technologies - that align with and support your business objectives. Our content development and delivery solutions are an integral part of a holistic learning ecosystem, where all components align to provide a consistent learning experience to enhance results.
Our Learning Content Design and Development Solutions
Unlock the true performance potential of your organization with our unparalleled learning content design and development solutions.
Blended Learning Strategies

More than ever before, today's workplace realities and workforce expectations demand Blended Learning Strategies that combine traditional learning tools and content with modern methodologies that deeply engage your learners.

Custom eLearning

To enable and support today's workforce, eLearning is a requirement, and to resonate with your people, your eLearning must reflect your brand, enhance your culture, and address your specific business needs and challenges.

Content Curation

A successful content curation strategy focuses on ruthless relevance across the learning experience. Although there may be good off-the-shelf content that can be curated, it is critical that we extend beyond the general to the highly applicable – enabling transfer.

Games, Gamification, and Play for Learning

With our gamification techniques, we turn learning into a game by incorporating elements like competition, rewards, and progress tracking. This not only makes learning more enjoyable but also encourages you to stay engaged and motivated throughout the entire process.

Immersive and XR

Virtual Reality (VR), Augmented Reality (AR), and 360 immersive video offers you a whole new dimension to the way you connect with your learners to deliver powerful learning. Our unique expertise at the cutting edge of these new channels means we can work together with you to open up new and exciting learning opportunities for your organisation.

Measurement and analytics

Success in proving the effectiveness of learning has been elusive for many organisations. Many do not know where to begin. Today, leading competitors in every industry are successfully answering vital workforce learning and development questions using the vast datasets and powerful new tools now available.
Get in touch.
Unlock your talent is potential with us.
Transformation does not happen overnight if you are doing it right. We continuously deliver measurable outcomes and help you stay the course – choose the right partner for your journey.
Our suite of offerings include:
Consulting Services | Aligning vision and strategy to deliver integrated and systemic business results to drive growth and change through people.
Learning Services | Modern learning strategies, content, experiences, and delivery approaches that optimise workforce performance.
Technologies | An ecosystem of learning and talent tools, systems, platforms, and expertise that enable learning and talent transformation.
Your Talent Transformation Partner
Bringing together two industry-leading organisations with over 55 years of experience in learning and development.